Click on an image below to request access to the TerraColor NextGen sample images. All samples are full resolution (15 meters per pixel). Samples are in GeoTIFF format in the Geographic (Lat/Long) projection and WGS84 datum. Each sample is delivered in a ZIP file.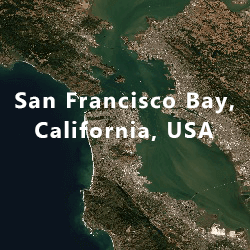 Earthstar Geographics LLC
San Diego, California, USA
Started in 1995, Earthstar Geographics has assembled a wide range of experience and knowledge in satellite remote sensing and related technologies. We have created some of the world's best images of our beautiful planet, with special attention to remote areas such as islands, deserts and polar caps that are often glossed over by others. We are proud to offer reduced pricing to qualified educational and non-profit clients.